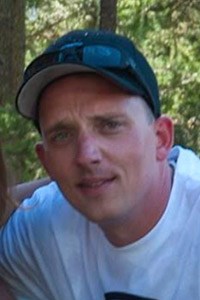 "I saw the need for a valued service provider in Okotoks," says Chisholm, "and I distinguish Southern Alberta Mechanical with an exceptional focus on customer service."
He continues, "Providing a service to a customer by going into their house and fixing the heat, getting it back on so they don't have to suffer in the dead of winter – there is nothing like that sense of accomplishment! When I was an employee for the last place I worked for, clients often asked how long I had owned the company. That was a compliment since I was a service tech, but it showed my pride and expertise in everything I do."
Now, with Southern Alberta Mechanical, Chisholm provides residential HVAC installations, repairs, and maintenance– and when it comes to maintenance, Chisholm has some very good advice for homeowners.
"Don't overlook routine inspections and maintenance. When you call Southern Alberta Mechanical, you give a certified technician the opportunity to go in and check all the manufacturer's data. The manufacturer has a certain temperature line, for example, 45-75 degrees warmer than the initial returning air. I also check the blower motor, gas pressure, etc. Routine maintenance greatly decreases the chance of a furnace breakdown at 2 a.m. on a cold Saturday in January."
Chisholm further explains, "I like to use the analogy of a vehicle. A car is a big investment, so you get your oil changes, inspections and tire rotations done by a certified professional. Well, your home and your furnace are big investments too. Maintenance prolongs the life and value of the HVAC unit and helps prevent more expensive emergency repairs.
With a cold winter on the way, now is the time to book an inspection and have any maintenance issues addressed. Low temperatures make your furnace work harder; any parts that are worn out, or filters that have not been changed, can cause premature failure. A dirty filter will restrict airflow and that means higher heating costs. Predictions for winter heating costs are at an all time high this year, so anything that can be done to keep expenses in line should be done. Make the call for an inspection today.
"Maintenance and filter changes are key for efficiency," Chisholm stresses.
When he is not ensuring homeowners in Okotoks are staying warm in the winter and cool in the summer, you will find Chisholm serving the community. He greatly enjoys supporting Catholic Charities Society, among others.
As he grows Southern Alberta Mechanical in size, scope and services, Chisholm takes time to reflect on his years in the industry as a technician.
"I love the local support seen among businesses and consumers in Okotoks. Personally, if I am doing an air conditioner and it needs electrical, I'm happy to call one of the local guys."
Chisholm concludes, "Starting a business is humbling. There is a lot to learn and I look forward to becoming even more efficient. The future is about continuing to grow and keeping that unwavering focus on customer service."
Learn more and get complimentary service quote at https://samcan.ca/.