Embracing the beauty of our province well into the fall is a great way to get the most out the RV season. Camping in the fall is beautiful and peaceful, but it does require a little extra planning that you might not be used to. Making a few tweaks in how you pack can help you to fully enjoy fall camping in your RV.
Pack for the Weather
Make sure you check the weather before you head out, but even if the forecast is for sunny skies it still pays to pack for a variety of weather possibilities. It is common to wake up in a frost and then break 20 degrees by the afternoon. Fall can also bring rain or snow, depending on your location and elevation.
Pack a variety of clothing options for everyone in your family so you are all comfortable, no matter what the weather:
Pack layers including t-shirts, long-sleeves, sweaters, and hoodies. If you are travelling to the mountains, consider packing some long underwear just in case.
Cold weather gear like toques, gloves, warm socks, and scarves make colder mornings much more enjoyable.
Take a few options for footwear like warm hiking boots, rain boots, and runners.
Be prepared for rain or wet snow. Bring raincoats, winter coats, and extra socks.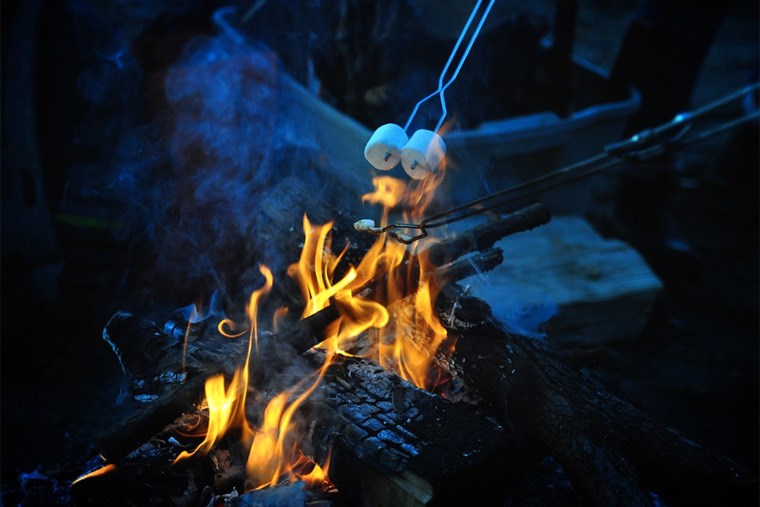 Don't Forget the Essentials
In the summer, many campgrounds have convenient campground stores that are perfect for picking up a few essentials that you might have forgotten to pack. Most of those stores close up shop around Labour Day, so make sure you bring everything you need.
Water hookups are also often shut off at some point in the fall. Call ahead to find out if you need to bring your own water.
Make sure you pack extra of these essentials:
Extra firewood is a must if you aren't camping in a National Park. Some campgrounds do not stock firewood in the off-season.
Don't forget extra Firestarter, lighters, or matches. Fall camping without a fire can get a little chilly.
Extra toilet paper should always be on your list.
Bring your own treats. A trip to the campground store often means a treat like ice cream in the summer. Make sure to bring your own treats for fall camping.
Different Activities for Fall Camping
When you are fall camping, you probably won't need your bathing suit and floatie toys for the beach, but you still want to bring along some other fun activities. Geocaching, bird watching, and mountain biking are all great in the fall. Don't forget that the sun goes down earlier so you might want to plan some campfire activities or spend a little more time inside the RV in the evenings.
Make sure you are prepared for fun by packing the following:
Headlamps make everything a little bit easier once the sun goes down.
Cards, board games, and puzzles for inside the RV in the evening.
Binoculars for birdwatching.
Ingredients for making comfort foods like apple cider, stew, and fruit cobblers.

This story was made possible by our
Community Partners Program
. Thank you
High River Autoplex
for helping to expand local news coverage in Alberta.
Learn more
.