There are a few things that you can do now that will make your spring return to camping so much more enjoyable.
Prepare the Systems
Most systems in an RV do not like the cold and they do not like being parked for long periods of time. In order to keep them from requiring expensive maintenance in the spring, make sure to follow these tips:
Turn off the water heater and drain all of the pipes. Open the faucets to drain the water system completely and then fill the entire system with a special RV antifreeze. Go RVing suggests using a water heater bypass kit so you don't have to waste antifreeze on the water heater.
Drain and empty the black and grey tanks. Clean black tanks thoroughly with a specialized cleaner or cleaning wand. You will thank yourself in the spring.
Remove the batteries to store in a warm, dry location inside. Consider labelling your cables so reconnection in the spring is easier. Store your batteries fully charged.
Unhook the propane tank and seal off the burners and pilot light.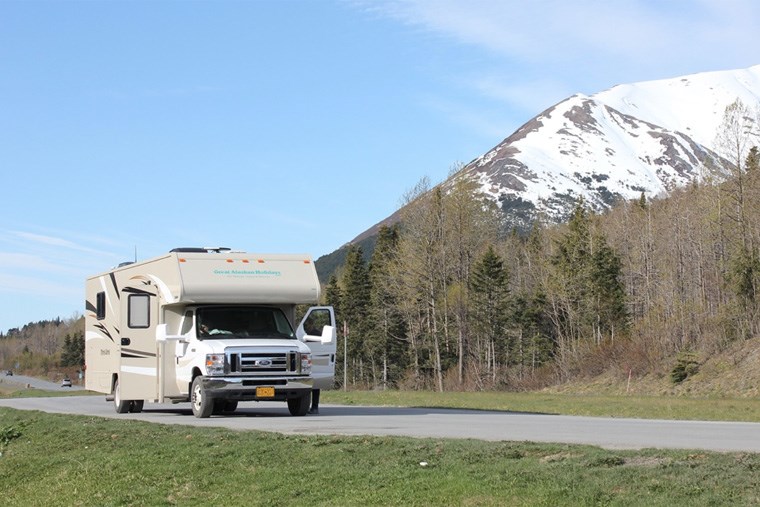 Prepping the Interior and Exterior
Giving your RV a good cleaning each fall not only helps keep it in good condition, but it helps you to get a good start when you want to go spring camping.
Thoroughly clean the interior of your RV. Any leftover crumbs or spills will attract rodents and other pests. You don't want to discover a family of mice when you open up your RV in the spring.
Carefully check the exterior for cracks or loose seals that may allow moisture in.
Make sure the entire exterior, including the awning, is cleaned thoroughly before winter. Make sure the awning is completely dry before storage.
Fall Maintenance Makes Spring Camping Even Better
You've no doubt noticed a few things that need to be fixed in your RV during the summer of camping. Take care of those little jobs now before you forget about them.
Check filters, including air conditioning filters, and replace them if needed.
Lubricate locks and hinges.
Finish any other maintenance jobs that need to be done.
While most of these tasks are easy enough to do on your own, you can always take your RV in to a professional to make sure it is winterized properly. Many RV dealerships and RV storage facilities offer this service.
If you do your winterizing right, your RV will be ready to go in the spring when the snow melts.

This story was made possible by our
Community Partners Program
. Thank you
High River Autoplex
for helping to expand local news coverage in Alberta.
Learn more
.