Work and play are not always mutually exclusive.
Holy Trinity Academy alumnus Zak Madell showcased passion and performance are in alignment as he helped Team Canada's wheelchair rugby squad to a fifth-place finish at the 2020 Games in Tokyo in late-August, his third trip through the Paralympic experience.
"I went into these Games with a much different attitude and win, loss or draw I just really wanted to enjoy every moment," said Madell, in a phone interview with the Western Wheel. "Obviously, we're going to go in competing to the best of our abilities, but in the past I felt like I've been too hard on myself and felt a lot of the pressure that was on myself and the program.
"This time I wanted to go in and enjoy it as much as I can with a great group of guys."
Mission accomplished on that front.
Playing on what he described as 'one of the strongest Canadian teams he's ever been a part of' you couldn't wipe a smile of the 27-year-old's face.
"Usually I don't have too much of an issue having fun playing rugby," he said. "When I'm out there, crashing around and playing the sport that we love with some good buddies it's pretty easy to be enjoying it.
"I know some people feel they played better when they get a little angry, they get worked up over it and try not to have fun, try not to smile.
"Where I'm like at the end of the day it's a game and I'm out there enjoying myself usually. And unfortunately I feel like at the last Paralympics I lost that fire and the enjoyment of it. This time around it resurfaced and I found a new way to enjoy every moment while I was out there."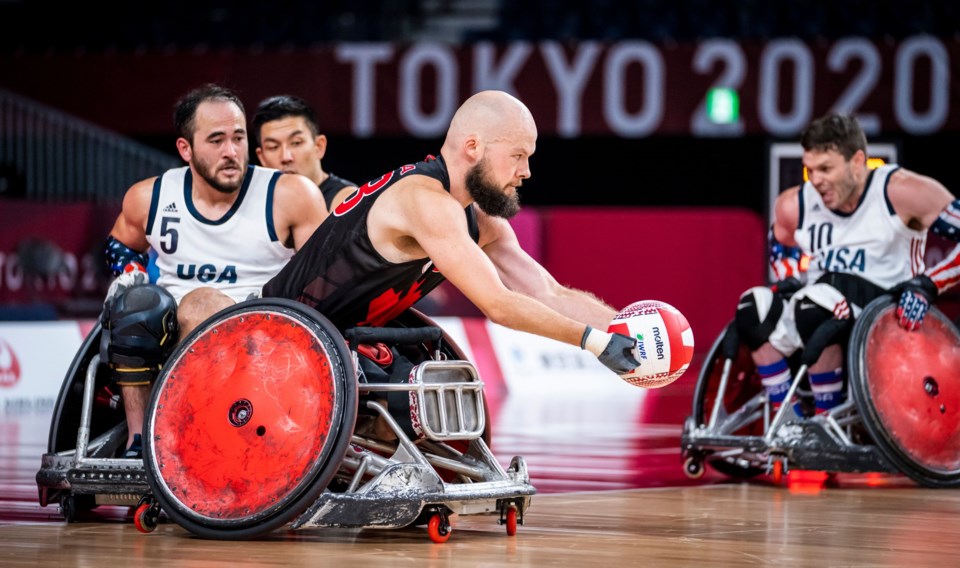 Luck of the draw wasn't on the Canadians' side in Japan.
Team Canada squared off against the eventual gold and silver medallists in its first two round-robin matches.
A narrow 50-47 loss to Great Britain was followed by a 58-54 defeat to the United States as Canada saw its medal hopes halted.
"Right off the bat we got called with a flagrant foul and I feel like the refs had it out for us all tournament — I'm not supposed to say stuff like that, but I'm not shy in saying we got screwed over on a few calls at these Paralympics and that played a part in our first two games," said Madell, who led Canada with 31 tries in both matches.
"Props to (Great Britain), they've clearly been putting in the work during the pandemic because they looked very physically fit and tactically sound and just played clean rugby."
In its round-robin finale the Canadians knocked off New Zealand by a 51-36 count to advance through to the fifth-place match.
Madell saw limited minutes in the game, scoring 12 tries, with the coaching staff rotating more of the lineup in anticipation of the next game.
Canada closed out the competition by knocking off France 57-49 with Madell again adding a 31-try performance.
"That was a fun one for us," he said. "The last few years France and us have had pretty tight competition, so we came in ready and didn't want to settle for sixth place.
"There's still some pride on the line there and we're not going to roll over and give any games to other teams."
Entering the competition with a good read on other squads was not a luxury any of the teams had, Madell said, adding none of the teams have had much in the way of an opportunity to play one another.
"I don't think we under-performed by any means," Madell said. "I think we were playing some of the best rugby we have played, especially the circumstances around this pandemic and the level of competition that we've not had access to.
"I think the team was still fairly happy with how we did individually and the last two games we showed we're still one of the most dominant teams in the sport."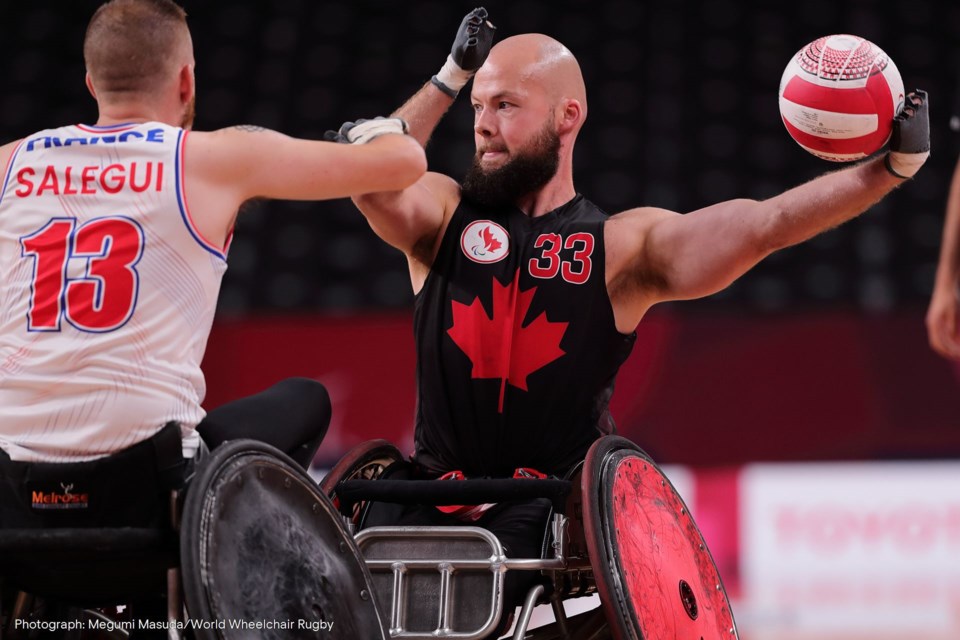 Great Britain won gold, United States took silver and the host Japan earned the bronze.
The gold medal was the first won by a European nation at the Paralympics in wheelchair rugby since the sport debuted at the 2000 Games.
Madell noted the growth of the quality of wheelchair rugby since becoming involved in the sport was certainly felt at the Tokyo Games.
Canada finished with the silver medal in 2012 and were fourth in 2016.
"It might be unfortunate for Canada, because we've got a much tougher journey ahead of us and a much tougher level of competition, but it's just cool to see other countries in the sport that have come so far," he said.
"I don't think we're any worse as a team since the last Paralympics, I think we've improved as a program. But we've just seen all these other teams around take these huge leaps."
With the pathway to the 2024 Games in Paris narrowed with the postponement of Tokyo 2020, the competitive cycle will tighten in the sport.
"Our next competition is now 14 months out, we'll have our world championships next October in Denmark," Madell said. "Following year we'll have another Para Pan American Games and then it's another Paralympic year.
"I've got to do some soul searching here and see what I want to do in the next few years, but I'd like to get one more shot at this crazy thing we get to call our day jobs."