The Okotoks Bisons made up for lost time and then some with a lamp lighting return to the ice.
Okotoks got goals from seven skaters as it overpowered the High River Flyers 11-2 in the Heritage Junior B Hockey League season opener Friday night at the Murray Arena.
"We're excited to get back into the rink and play a game that means something," said Bisons head coach Brad Cobb following his first regular season game as the team's bench boss. "We're super excited about it and glad with how we played in the last half of the game."
Depth told the tale for the home team with everyone getting in on the offensive onslaught.
In the first period, captain Evan Woods opened the scoring on a backhand five-hole shot just 3:27 into the contest, AJ Belanger scored on a wrist shot three minutes later, Jaevon Buschlen tallied on a deke in tight and Cody Steinert added the fourth in a strong frame.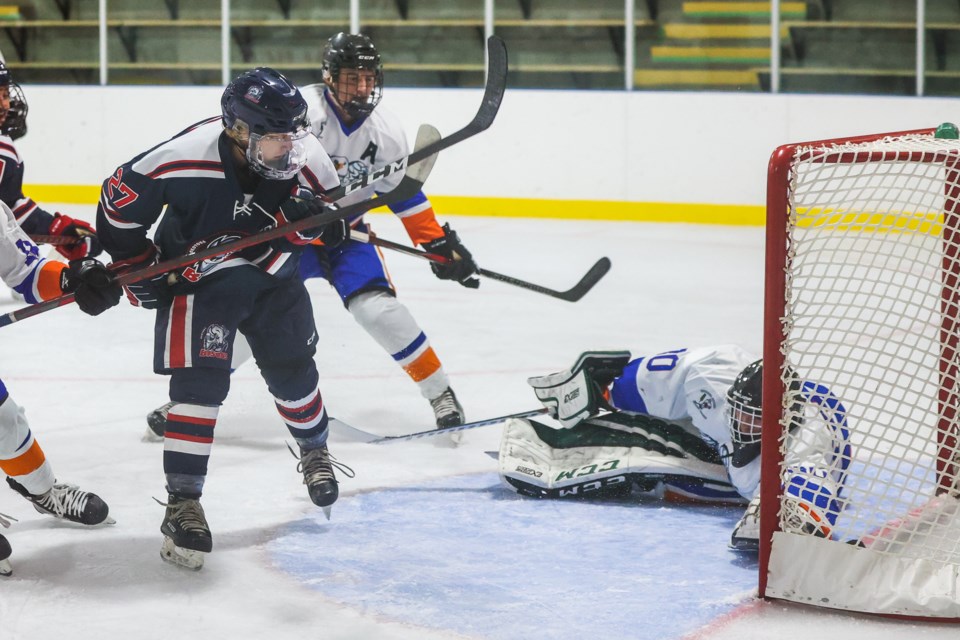 "We've got some good forward depth and that's with three guys that are out injured right now," the coach added. "We've got four lines that can go out and score any time. There's no number-one line, we've got four number-one lines.
"That's a nice luxury to have."
Woods notched his second in the second with Kaden Uchacz also tickling the twine as the Bisons went into the second intermission with a 6-2 advantage.
Defenceman Dylan Wenzel scored two carbon-copy goals on wicked wrist shots, forward Kyle Newnham also added a pair on rebound opportunities with Alaister Standen also lighting the lamp to round out the 11-goal attack.
In goal, Layton Draper and Josh Feddema each saw 30 minutes of action and held the Flyers to two goals on 23 shots.
"It was kind of an adjustment playing against them after playing against Cochrane four games straight," Woods said. "I think we had a good start and slowly started figuring out their game and then our third period was super solid.
"We set some goals in the second intermission and met all of those goals, which is awesome. It was a good finish going into next weekend."
In the on-deck circle, the Cochrane Generals visit the Murray Arena for an 8 p.m. clash on Sept. 17. Okotoks is in Rocky Mountain House the following night for its first road game of the season versus the Rocky Rams.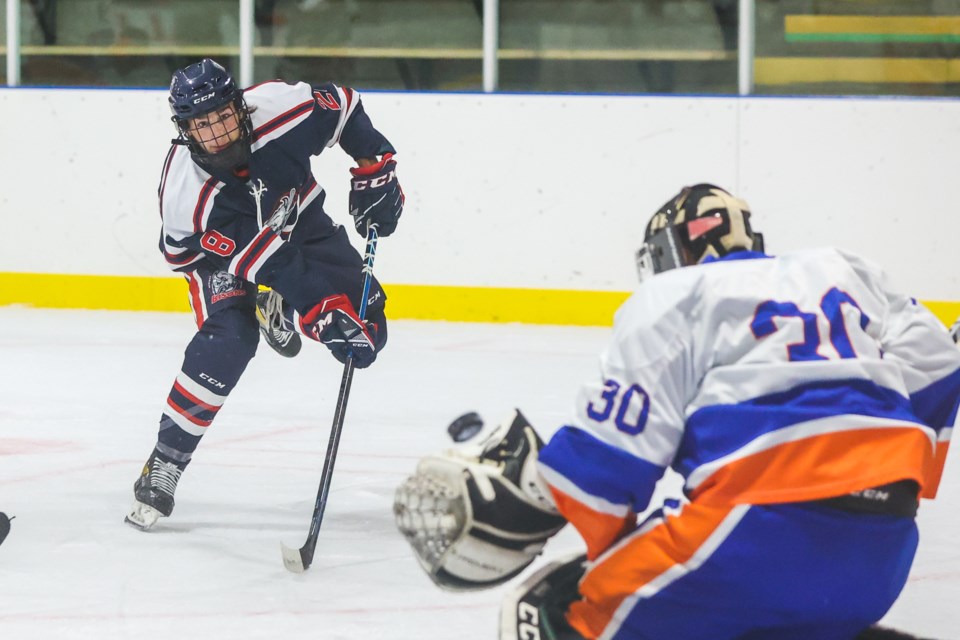 Woods said the potential for the team in 2021-22 is incredibly high.
"I can already tell this is going to be a top team," he added. "I think that we're definitely one of the top, if not the top team for sure. Our expectations are nothing short of a league championship and provincials.
"And I think we have the team to do it."
Okotoks squared off against the Generals exclusively during the short exhibition season.
Through four games, the new bench boss learned some pretty encouraging things.
"I learned they all get along," the coach added. "We've got a good group of players and the key is they all fight for one another and they want to work hard for one another.
"That's a positive thing, there's no divide in the room. I see a really solid group of players that want to show up and win."
Boasting a number of former teammates through Okotoks minor hockey, the Bisons have been buoyed by the additions of junior veterans Standen, Buschlen, Andrew Bonham, Travis Thorhaug and Dan Lindeman, to name a few.
"There's lots of familiarity," said Bisons second-year forward Simon Smith-Burneslat least once before.
"There's lots of chemistry in that room and I think that's the good thing about being a Bison is usually they're hometown kids you've played with since you were (little)."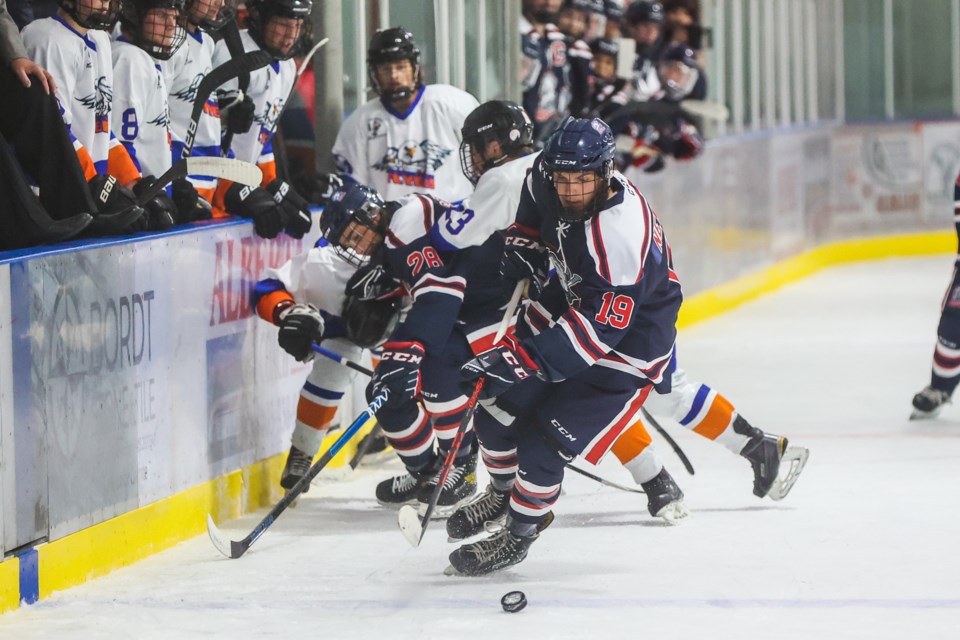 Woods, a fourth-year member of the team, was the natural choice to lead the group as team captain, the coach added.
"He's the perfect fit," Cobb said. "He's a four-year kid here, starting in July when we had (team) skates he never missed one ice-time. He looks to get better, he wants to compete all the time and wants to win hockey games."
On the heels of an extended off-season with the Bisons being iced out of game action since last November, Woods said it's been a relatively easy adjustment to get back into the swing of things.
"I think this year we've definitely got a really talented team at the start of the year," Woods said. "We've got guys who played here before even if it was just a few games last year so we've already got that good solid team and a great group of guys.
"This is one of the best groups of guys I've ever played with, for sure."