Suntree Lane may look a little post-apocalyptic in coming weeks.
The HBO adaptation of triple-A video game title The Last of Us is setting up to film in Okotoks at the start of February, according to a leaflet distributed to area residents.
"It's very positive and exciting to see. Okotoks has been extremely welcoming to the film industry," said Brock Skretting, head of advocacy for Keep Alberta Rolling, a non-profit organization aimed to showcase the province's film industry.
"They're interested in putting in film-friendly policy, they have leadership that embraces and understands the industry."
Starting Jan. 31 to Feb. 6, set dressing will take place on Suntree Lane and 500 Suntree Place between Robinson Drive and 29 Suntree Lane, as well as in Suntree Park.
This will involve decorative prep work, the leaflet explained, with crews bringing in trees, grass and greenery as well as creating additional snow.
As of Feb. 4, the area will be closed to the public.
The series, like the 2013 game, is set in a post-apocalyptic world that has been decimated by a parasitic fungus that turns people into violent zombies.
The story follows a smuggler named Joel, played by Mandalorian star Pedro Pascal, who must protect the young Elle, played by Bella Ramsey, who played Game of Thrones' Lyanna Mormont, as they make their way across a ravaged United States.
Along the way, they are beset by both zombies and other human survivors.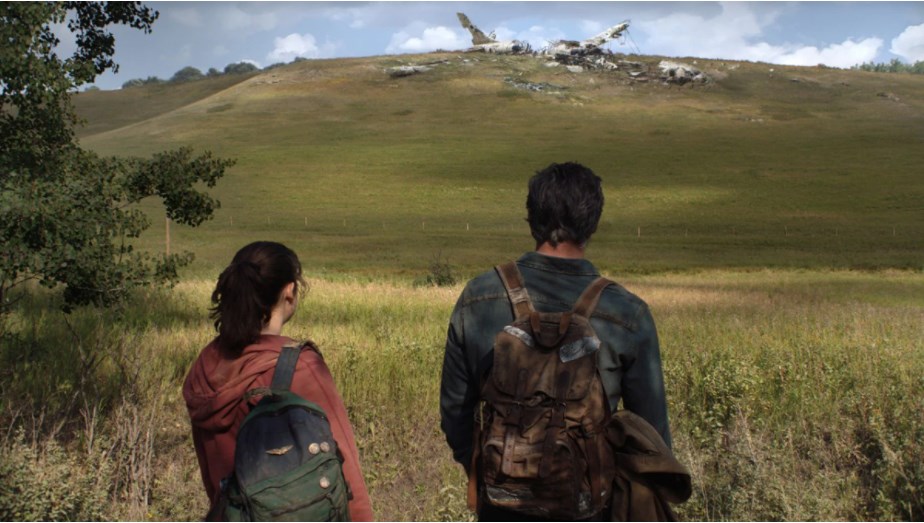 Filming is set to run from Feb. 7-12, the leaflet said, with additional vehicles and some disturbance to traffic flow expected on Robinson Drive.
Production crews are expected to begin cleaning up the neighbourhood between Feb. 13-15.
"Our goal will be to restore your neighbourhood to its normal operations as soon as possible," the leaflet read, adding additional days may be required to ensure total cleanup.
While residents might be keen to get a glimpse of Pascal, Ramsey or the set, Skretting wants potential onlookers to empathize and give the production space to work.
"Just be courteous and understanding that while this is very exciting, it's also people's jobs and livelihoods, and we want to leave a good impression with HBO just like we would with any production company," he said.
"They're all just regular people — and, for the most part, Albertan — so treat them as you would your neighbours.
"Even though their worksite is kind of borrowing public space and businesses as a backdrop, think of it as treating them with the same courtesy and imagine how you would want them to behave in your workplace," he said.
Inviting those productions in has benefits in both the short and long-term.
"They're in town, oftentimes they're spending at the local grocery store, the gas station, the coffee shops, the restaurants, etc.," Skretting said. "And when it does come out, what a benefit that will be in terms of marketing and tourism."
That will come by way of visibility for locations around the province.
"There's going to be so many recognizable places and backgrounds throughout the province when this project finally airs, and that will bring a lot of positive attention to the province, a lot of eyeballs and people who maybe never heard of Alberta, or haven't considered it as a destination before," Skretting said.
"They'll learn about it for the first time, they'll see the varied landscape, which is one of the great assets the province has, and a big reason why the film industry is growing here."
Productions such as The Last of Us, which is set across the U.S., will showcase that diverse landscape, and to Skretting that's a feather in Alberta's cap.
"It's kind of like the secret's out of the bag how amazing and different all the communities and landscapes are that lend themselves to great storytelling," he said.
The sheet goes on to explain the production is operating within COVID-19 guidelines, with crews being tested weekly and observing masking and social-distancing regulations.
Following casting calls last year for extras and vehicle set pieces, HBO has been filming in locations around Alberta over the past six months, beginning in July 2021. This is expected to continue until June 2022.
Alberta's film industry thrived last year, Skretting added, with productions such as The Last of US making an impact on both the provincial and local economies.
"The industry had a record year last year; just in 2021 alone there was over $550 million in production spending in Alberta which created many thousands of jobs through many shows," he said.
The series is widely anticipated, following on the heels of the hit game and its 2020 sequel.
Originally released for the Sony PlayStation 3 (PS3) by game studio Naughty Dog, with a remastered edition for the PlayStation 4 in 2014, The Last of Us sales sit at 20 million units as of October 2020.
The sequel, The Last of Us II, saw the biggest video game launch of 2020, selling four million copies in the first three days following its release on June 19 that year.