While COVID-19 put a stop to many people's personal enjoyments over the past year, reading, already a popular hobby, became a standard go-to for amusement, entertainment, and diversion as we spent months locked within our homes.
The same was true for the staff members at the Okotoks Public Library as a majority were temporarily laid-off during the first round of pandemic.
This allowed them, like many of our patrons, the opportunity to tackle their ever-increasing Goodreads "My Book" lists and actually finish reading titles chosen for private pleasure rather than occupational responsibility.
Here is a listing of some of the staff's most enjoyed books from the past year along with book profiles or summaries as found in our online catalogue at tracpac.ab.ca.
Lara Grunow, director of library services
"I've really gotten into reading memoirs recently and this past year, many exceptional personal stories have been told by Canadian authors. I appreciate learning about my country through the imagery these writers weave through tales which allow me as a reader to experience places, times, and their life-journeys in Canada that I would otherwise never get to know."
Through the Garden: a Love Story (with cats) by Lorena Crozier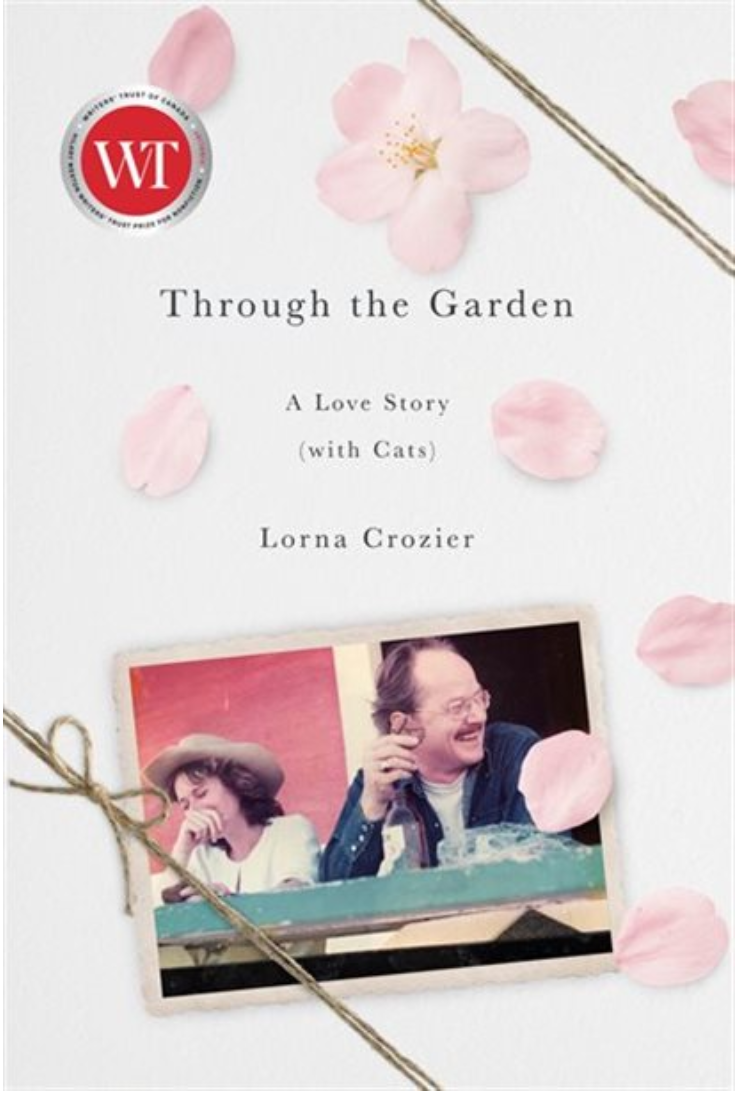 Summary: A Globe and Mail 100 Best Book & Finalist; Hilary Weston Writers' Trust Prize for Nonfiction
When Lorna Crozier and Patrick Lane met at a poetry workshop in 1976, they had no idea that they would go on to write more than forty books between them, balancing their careers with their devotion to each other, and to their beloved cats, for decades. Then, in January 2017, their life together changed unexpectedly when Patrick became seriously ill. Despite tests and the opinions of many specialists,doctors remained baffled. There was no diagnosis and no effective treatment plan. The illness devastated them both.
During this time, Lorna turned to her writing as a way of making sense of her grief and for consolation. She revisited her poems, tracing her own path as a poet along with the evolution of her relationship with Patrick. The result is an intimate and intensely moving memoir about the difficulties and joys of creating a life with someone and the risks and immense rewards of partnership. At once a spirited account of the past and a poignant reckoning with the present, it is, above all, an extraordinary and unforgettable love story.
A Mind Spread Out on the Ground by Alicia Elliott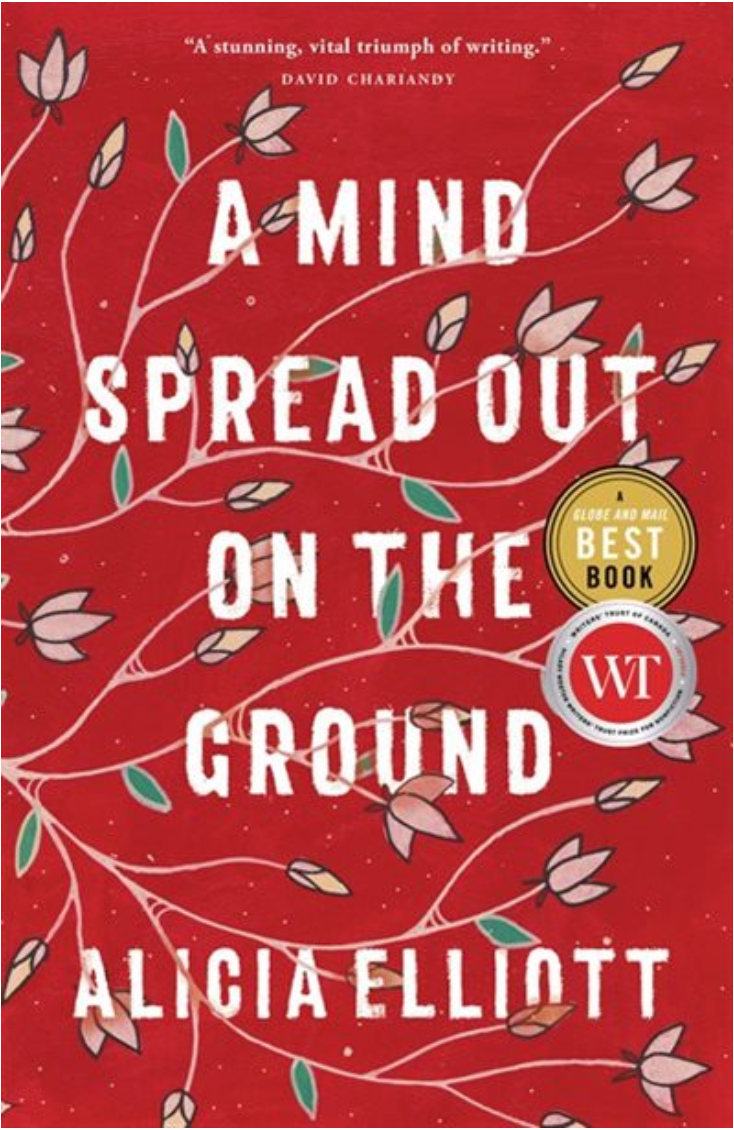 Summary: #1 National Bestseller; short-listed for the 2019 Hilary Weston writers' trust prize for nonfiction
In an urgent and visceral work that asks essential questions about the treatment of Native people in North America while drawing on intimate details of her own life and experience with intergenerational trauma, Alicia Elliott offers indispensable insight into the ongoing legacy of colonialism.
She engages with such wide-ranging topics as race, parenthood, love, mental illness, poverty, sexual assault, gentrification, writing and representation, and in the process makes connections both large and small between the past and present, the personal and political--from overcoming a years-long battle with head lice to the way Native writers are treated within the Canadian literary industry; her unplanned teenage pregnancy to the history of dark matter and how it relates to racism in the court system; her childhood diet of Kraft Dinner to how systemic oppression is directly linked to health problems in Native communities.
Lorraine Cathro, Okotoks Library board member
"My favourite book this year was The Company: The Rise and Fall of the Hudson's Bay Empire by Stephen Bown, award winning historical non-fiction author and Albertan. Bown's books are extensively researched, and he incorporates interesting stories of the characters effectively into the historical context."
The Company: The Rise and Fall of the Hudson's Bay Empire by Stephen Bown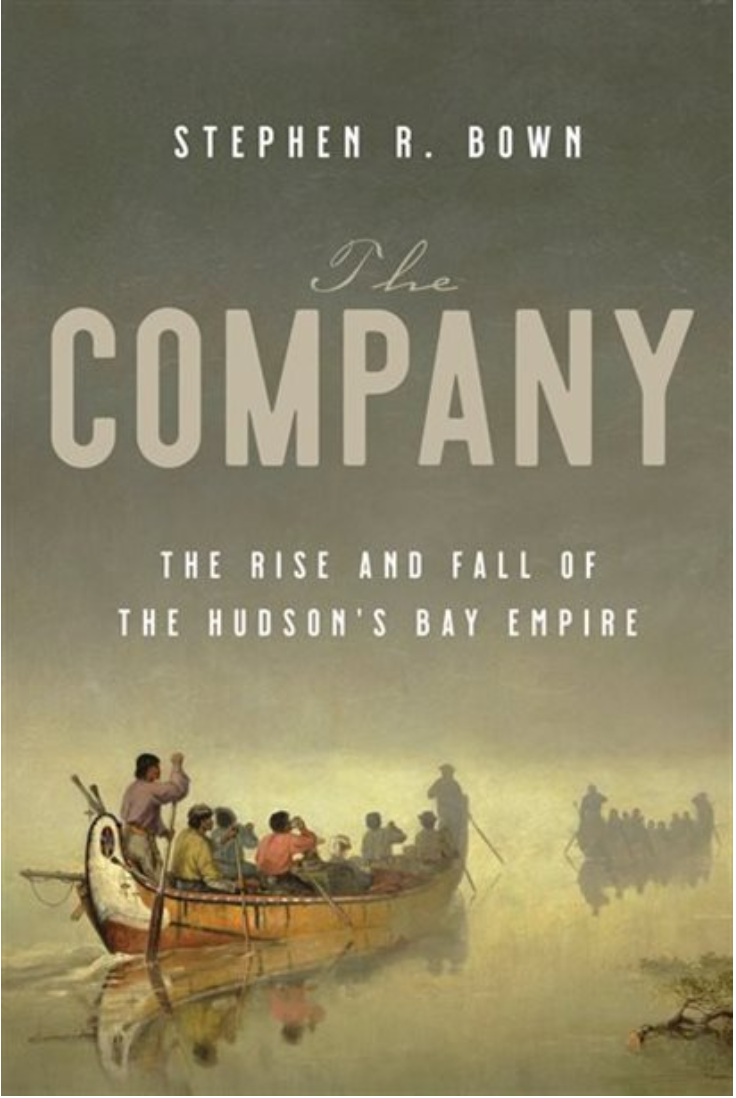 The story of the Hudson's Bay Company, dramatic and adventurous and complex, is the story of modern Canada's creation.
The Company started out small in 1670, trading practical manufactured goods for furs with the Indigenous inhabitants of inland subarctic Canada. Controlled by a handful of English aristocrats, it expanded into a powerful political force that ruled the lives of many thousands of people--from the lowlands south and west of Hudson Bay, to the tundra, the great plains, the Rocky Mountains and the Pacific northwest. It transformed the culture and economy of many Indigenous groups and ended up as the most important political and economic force in northern and western North America.
When the Company was faced with competition from French traders in the 1780s, the result was a bloody corporate battle, the coming of Governor George Simpson--one of the greatest villains in Canadian history--and the Company assuming political control and ruthless dominance. By the time its monopoly was rescinded after two hundred years, the Hudson's Bay Company had reworked the entire northern North American world