Following a successful round of festival screenings, an Okotoks filmmaker is premiering his film online.
Initially debuting his post-apocalyptic concept film The Guardian – The Orbs' Archive at Okotoks Cinemas on Feb. 2, Aaron Glanfield took his film on the road, taking the Best Sci-Fi/Fantasy award at the Edmonton Short Film Festival and nominations for Best Visual Effects at the Okotoks Film Festival and Best Short Narrative at the Central Alberta Film Festival.
"It was great just even being selected to be played in the film festival is an honour," Glanfield said. "We went to Edmonton Short Film Festival with no idea we had been nominated for anything.
"We were in the crowd, and then all of a sudden they announced we won Best Sci-Fi/Fantasy."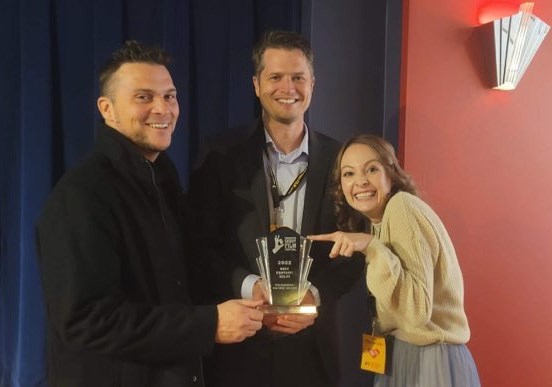 The 10-minute short was intended primarily as a proof-of-concept for a larger world Glanfield has envisioned, and so he was delighted to have garnered any recognition.
"That was really exciting. I wasn't expecting that, we weren't expecting anything, so I got up and had a pretty big smile on my face the whole time." he said. "It's a bit of a mixed feeling because a bit of the imposter syndrome kicks in and you wonder if people are going to like it or hate it.
"But then also there's a big sense of pride in the work we put in and accomplished and that it turned out the way it did, especially with no budget."
The Guardian – The Orbs' Archive kicks off in a post-apocalyptic word, with two characters, Emma, played by Lyndsey Alston and Raddix, played by CJ Collard, meeting by chance.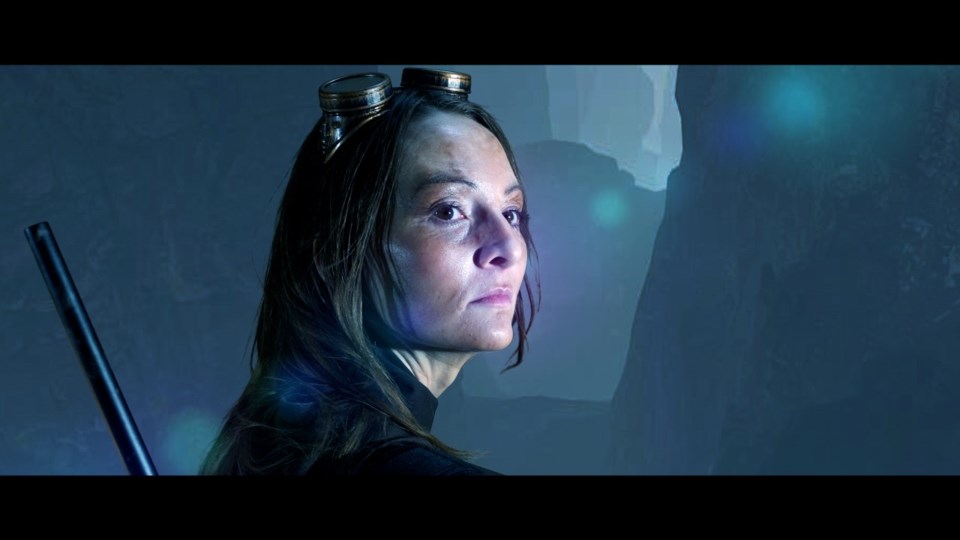 Streetwise Emma pick-pockets a trinket from the mysterious hero Raddix before learning of its importance, but as she finds herself in trouble with a gang, she's rescued by Raddix and joins him on his quest to restore civilization.
That zero-budget film still involved multiple full days of filming around Raymond and Champion, with only a handful of crew wearing various hats.
"It was pretty exhilarating," Glanfield said. "They're long days, so you have to be somewhat excited to last the day."
To elevate his film, Glanfield also learned to do some special effects, some of which utilize the Unreal gaming engine that is growing in popularity with cinematic productions of all scales.
"I had a lot of comments after the festivals that the visual effects were pretty cool," Glanfield said, adding he had a lot of respect for other films screened.
"The films that were playing, most of them were probably more smartly done than what we did, where they didn't have a whole lot of effects or post-production, so a lot of people were pretty surprised and impressed to see that at the film festivals."
Some of those effects include a character's veins being infected in real time by a magical force, as well as explosions and fires.
"It was really neat to get all that positive feedback," he said. "As well as the award and other nominations."
Beyond the production quality, Glanfield's reel did the job of hooking viewers' interest in the world he's building.
"I had some comments saying they wanted more, and I left a bit of a cliffhanger – purposefully," he said. "Then they're like 'Wait, that's it? We want more.'"
Lead actor Collard was along for the ride on the festival circuit.
"We were all received with excitement," Collard said. "A lot of the people we spoke with were excited to see what could potentially come from it.
"People understand that this was Aaron's entry project and having known that they thought the concept he has is very interesting."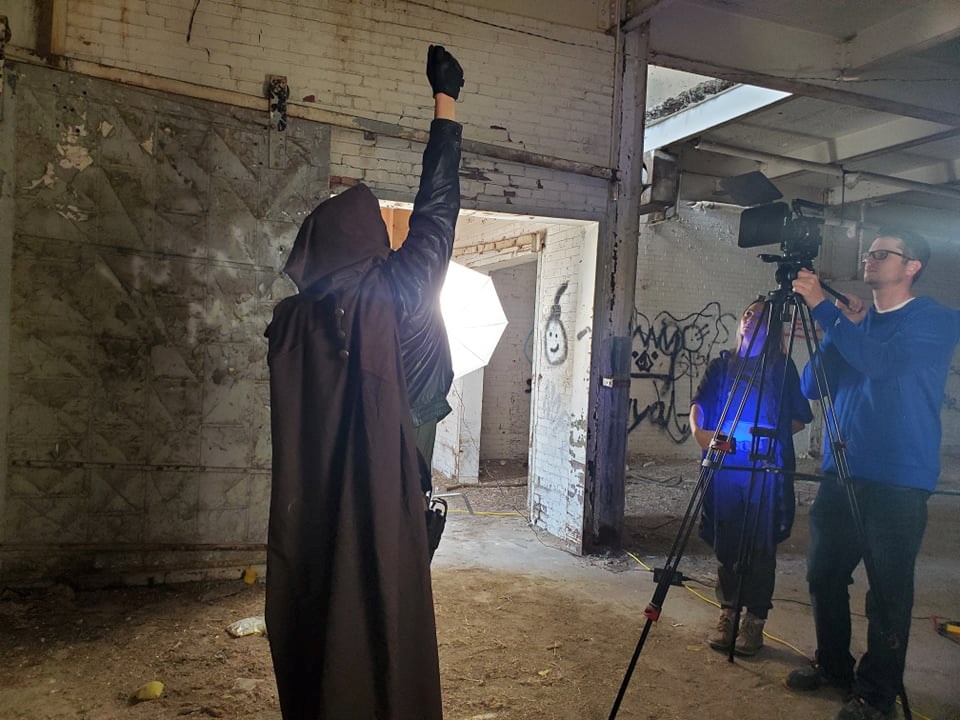 Having signed on after being introduced to Glanfield by friend and castmate Alston, Collard felt the role a good fit and is interested to see what the future holds for Raddix.
"Embodying the character of Raddix, he's this big tall guy and he's got this mission to fulfill, because his past life is now history," Collard said. "He's throw into this post-apocalyptic world of mayhem and he comes across Emma, who shows a lot of promise with these mystical powers.
"Even with the simplicity of what we had at that at the festival, I think we're all really excited about what's to come."
To that end, Glanfield is seeking funds to continue exploring the world he's created and has launched an Indiegogo campaign.
"We actually have a few people that have offered some funding, so that's going to pay for a few things," Glanfield said. "It's still going to be low budget, but we've drawn some interest."
Work on that next film begins December.
Having finished its festival run, The Guardian – Orbs' Archive premiered for online streaming via YouTube Nov. 14.
More updates about Glanfield's films, including The Guardian – The Orbs' Archive can be found at his Instagram account, instagram.com/aaronglanfield