Trying to keep entertained when many indoor activities are not allowed has forced people out of the malls and movie theatres and into Mother Nature's amphitheatre.
A year-and-a-half into the global pandemic, a lot of people have taken up hiking, snowshoeing, bicycling and snowmobiling. Yes, snowmobiling.
High River rider Darryl Lennox, who helps groom the trail system at Cataract Creek and the Etherington staging area, said there appears to be 25 to 50 per cent more people out snowmobiling over the past couple of winters.
Cutting New Tracks
Lennox and his friend Darrell Belanger spend every second weekend during the snowmobile season at the snowmobile trails southwest of Longview.
They groom and maintain the more than 100 kilometres of trails at Cataract Creek and Etherington for two full days twice a month.
"I do it for the joy to say I do it and I do a good job and make everybody happy," Lennox said. "I rode out there 25 years and never gave back. It was time to give back."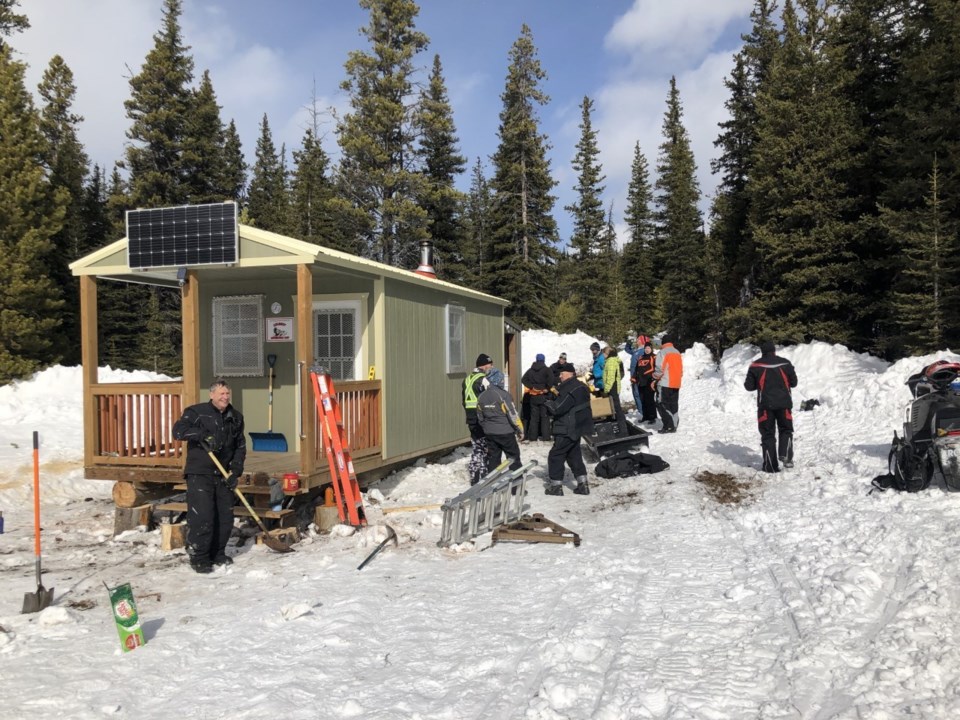 Just over a decade ago, the snowmobile trails around Etherington and Cataract Creek had become neglected, he said.
The provincial government stopped maintaining them and the trails had become difficult to ride on.
Lennox had just rejoined the Calgary Snowmobile Club and someone approached him to help get the trails in riding condition again.
"I'd been riding those trails for 30 years. I knew the trails real well and we kind of got together and came up with a plan to get the trail system back up to usable for families and for people to enjoy again," Lennox said.
At first, they used grooming tools dragged behind snowmobiles and later raised funds so they could purchase a used $20,000 snowcat groomer.
Lennox is a small-engine and snowmobile repairman and helped get the cat workable for the 2017 season.
"I went there every weekend for the whole summer and other people on the club were there and we worked on it all summer to work on the tracks and get it working," he said.
They also dragged in a warming cabin that can be found 16 to 24 kilometres from the Cataract Creek staging area.
"It's a warm-up cabin with a wood stove and benches," he said. "You can go in there and warm up at the end of the day or halfway through the day and get dry."
Snowmobiling in the Foothills
Cataract Creek and Etherington are great places for beginners and experienced snowmobilers, said Calgary Snowmobile Club president Darren Whitney.
"What makes Cataract special is you've got the best of all worlds available in that zone," Whitney said. "We have an area there that is very safe and open to new riders or riders who are fairly low on their skillset or are riding machines that are not very high powered. But it also offers some terrain and challenges to riders who are a bit more advanced."
Riders also will enjoy some spectacular views, he said.
"You will be able to go out and enjoy some scenery right on the edge of the mountains," he said. "We are just on one side of the divide because we are right on the mountains there are on some fantastic views that we can show off to the world, but don't have all the avalanche risk that is often associated with mountain riding. So it's a great place to take the family."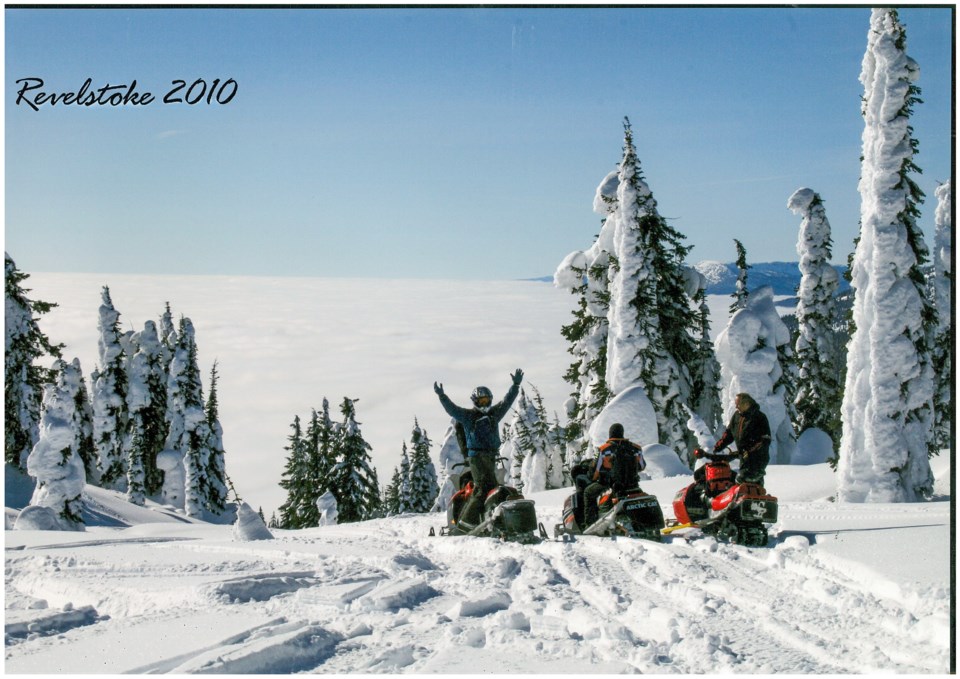 For those who want to get into snowmobiling, the club is a good resource to find out how to get started, Whitney said.
Currently, snowmobilers must buy an $80 annual pass from the Alberta Snowmobile Association to ride the trails and help with the costs to maintain the trails.
Recently, the provincial government put forward a Trails Act that would see areas like Cataract Creek and Etherington recognized as official provincial trails, and if the act is approved, fees to use them will be collected by the government.
Whitney is hopeful that will mean more support for clubs, like the Calgary Snowmobile Club, who are making sure the trails are usable.
Lennox said there is a fair bit of expense in maintaining the trails outside of the volunteer time.
They use more than $400 in fuel when they are running the snowcat during a weekend and the maintenance on the machine is also expensive, he said, noting a track can cost $20,000.
He said the fees should go back to local groups to keep trails available for snowmobilers in the area. The Calgary Snowmobile Club holds group rides, including some at Cataract Creek and Etherington, and this year will be holding one or two beginner rides in conjunction with Tourism Alberta.
"Each club, our club being one of them, has been asked to assign a weekend that we are willing to do a tour for any new rider who wants to ride our system," he said.
Dates have not been chosen, but interested people can contact the Calgary Snowmobile Club or watch for dates on its Facebook page.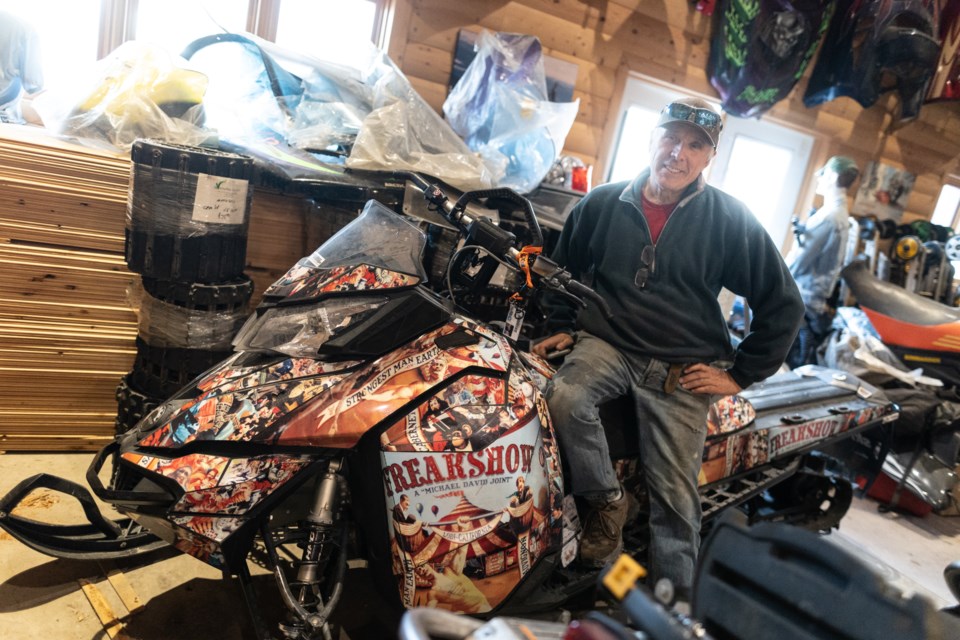 Why Snowmobile?
Lennox said he encourages people to experience the great outdoors through snowmobiling.
"It's fun, getting away, being out in the hills, just cruising around," he said. "It just seems to make you feel better. It gets rid of all that stress from all week from work. We see a lot of different parts of the backcountry that people wouldn't see if you are into going into the mountains, you know what I mean? It is just nice to get away."
Dusty Dancer is another local snowmobiler who runs a used snowmobile parts shop in DeWinton and people call him from across North America looking for used snowmobile parts, he said.
He said people who love being outdoors in the winter need to give snowmobiling a try. Dancer recalled buying his first snowmobile as a kid growing up in Manitoba.
"It was amazing," he said. "As far as the ground you can cover and exploring it. Especially being kid with a big imagination."
Snowmobiling can be expensive now a days as machines become more high-tech. He said those starting out can get a used machine and gear to get started.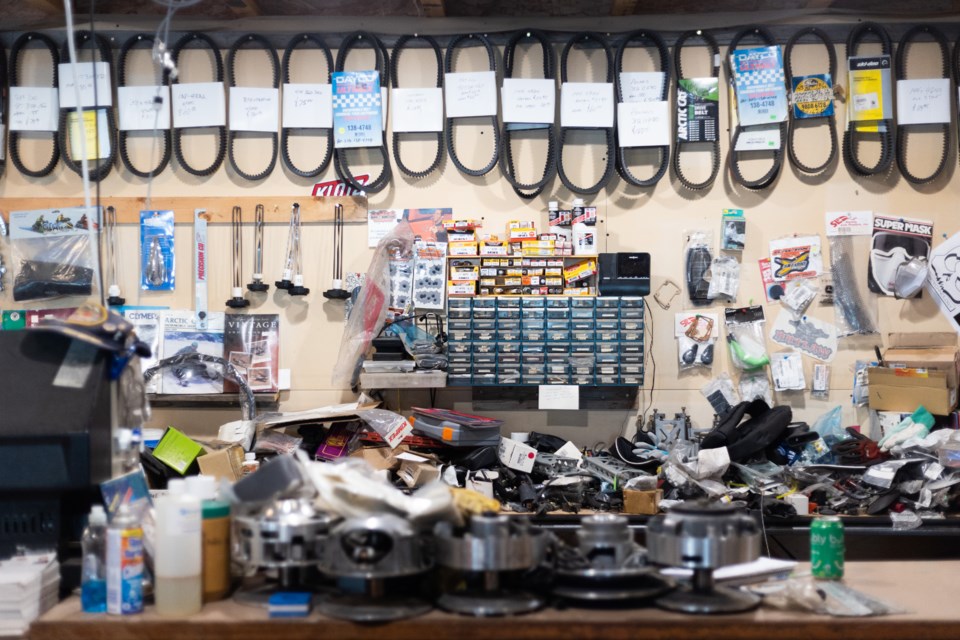 "You can get into the older snowmobiles as long as you get the parts to fix them," he said. "So you can still take the kids or grandkids out for a ride or go ice fishing or we're taking them for cross-country skiing."
However, for those that want to get into backcountry and mountain snowmobiling, pricier equipment, more gear and avalanche training are a necessity.
New snowmobiles can cost $20,000 or more, but he said it is possible to spend less than $5,000 to get started.
"For $3,000 or $4,000 you can still get a pretty decent snowmobile that's gonna run for you all year without tinkering with it," he said.
Cataract Creek and Etherington are open from Dec. 1 to April 1, depending on the snow. To get more information visit albertaparks.ca and to learn more about the Calgary Snowmobile Club visit calgarysnowmobileclub.net.