WHEN THE COVID-19 pandemic began more than two years ago, horrifying stories began to emerge detailing the crisis in senior care homes across the country.
Tales of over-crowding, short-staffing and ultra-high levels of transmission and death made waves across Canadian media for several weeks in 2020 and 2021.
The pandemic brought to light concerns that Okotokian Debbie Dunwell has had for years.
Now, as health officials from coast-to-coast release messages about 'learn- ing to live with COVID' she is doing everything in her power to ensure that local seniors don't have to learn to live the way they are currently living.
"COVID opened the door, and we can't close it," she said.
"Hopefully talking about the situation and bringing the crisis to light will touch someone and grow from there, empower people to speak up and feel the need to volunteer."
Dunwell is the founder and executive director of Simply Compassion Advocacy Society (SCAS), a non-profit organization made up of her and about 20 volunteers alongside students from local schools. The society was formally launched at the end of 2019.
She has extensive experience working in the industry, which began with a position at the Foothills Country Hospice.
Dunwell then moved on to work in hospitals and long-term care and became trained in palliative care, spiritual and bereavement care and more.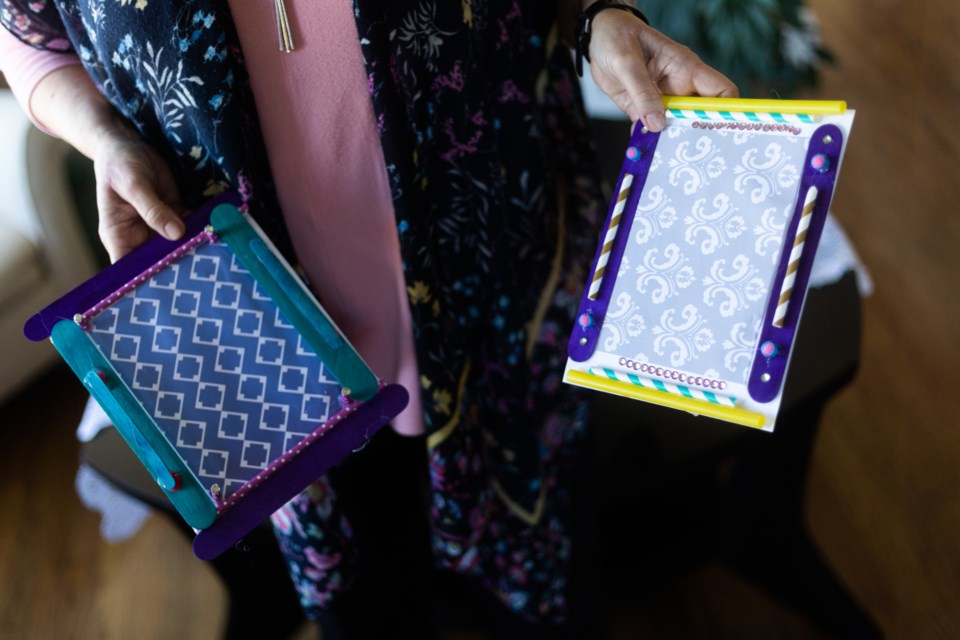 Behind closed doors
Throughout those experiences, Dunwell has seen a lot. She said the last straw was a round in senior care pre-pandemic.
"I always wanted to do something to bring about change," she said. "But it was really my last go-around in senior care where they actually begged me and said they would rather die than live the way they were living.
"And I heard it over and over and over again."
This commitment to change sees Dunwell working on a volunteer basis six to seven days per week. She said it's easy to get burnt out.
"I made a promise, so that was how I got into Simply Compassion," she said. "It wasn't the route that I originally intended, and it's become a lot bigger of an endeavour than I could have imagined it to be, and I knew it wasn't going to be an easy one."
Dunwell recalled a woman who came into care during her employment in long-term care. She explained the woman came in very bright and wanted to be involved in everything. Sometime later, she became reliant on a wheelchair and was put on a bathroom schedule.
Regular toileting for someone with dementia can be challenging, as they may request to go more often than their body actually needs.
However, residents with sound minds are often put on schedules in order to minimize challenges associated with staffing, she explained.
After that patient was put on a schedule, her light began to diminish. Dunwell said she no longer wanted to be involved in activities and hardly came out of her room.
"I saw this vibrant, smart, funny, kind woman turn into a shell of herself and not even want to leave her room because of the lack of dignity," she said.
"There should always be enough staff if someone is clear and knows they have to go that they have the dignity to go to the bathroom."
Bathroom schedules aren't the only problem caused by short staffing.
A former health-care aide, who spoke on the condition of anonymity, said they began their shift by getting approximately two dozen residents ready for the day in what culminated into a sort of assembly line.
"Of course, you are kind and try to allow the seniors to have an active role in their preparations for the day, but ultimately, you are expected to complete a job quickly, and failure to do so means failing the resident you're with, your other residents and your co-workers," they said.
Choice is something that both health-care workers and Dunwell have been advocating for.
Not only choice in the basics of care, but on things like wake-up times, meals and activities.
"We can't just put seniors in boxes and say they all love bingo," Dunwell said.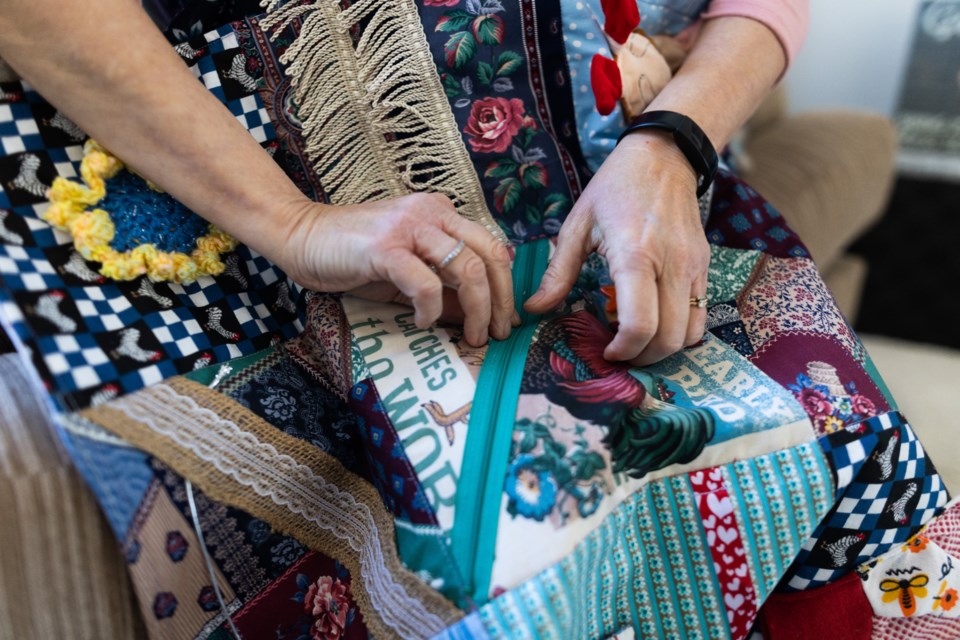 The goal of Simply Compassion
Simply Compassion works with a vision to provide support, education, resources and advocacy for seniors while enhancing quality of life.
Work has been on several fronts to accomplish these goals, but that road hasn't exactly been smooth sailing.
First, Dunwell went to the government and various agencies in Alberta Health to advocate for change.
That didn't get her anywhere.
Then, she developed her own ideas she thought would address some of the problems she was seeing.
Apart from gaps in care, Dunwell had a problem with the lack of personability.
She believes spending time with a resident and getting to know them not only opens the door for friendship and advocacy, but can also improve care.
That was one of the reasons SCAS began doing the picture frame project. Dunwell explained that partnerships with schools would see students make frames to hold an old picture and a new picture of a resident.
Dementia patients will sometimes recognize their younger selves before they recognize their current selves, so by putting these pictures on room doors, residents may have an easier time finding their door.
They are also great starting points for conversation, she added.
According to Dunwell, understanding a senior's background is essential to providing proper care. Conversation around care in retirement and long-term care homes focuses on capacity and beds, but she said it's more than that.
"It's the little things — the touching, the seeing them, making them feel valued, having the time — that is the most important, that'll have the biggest change," she said.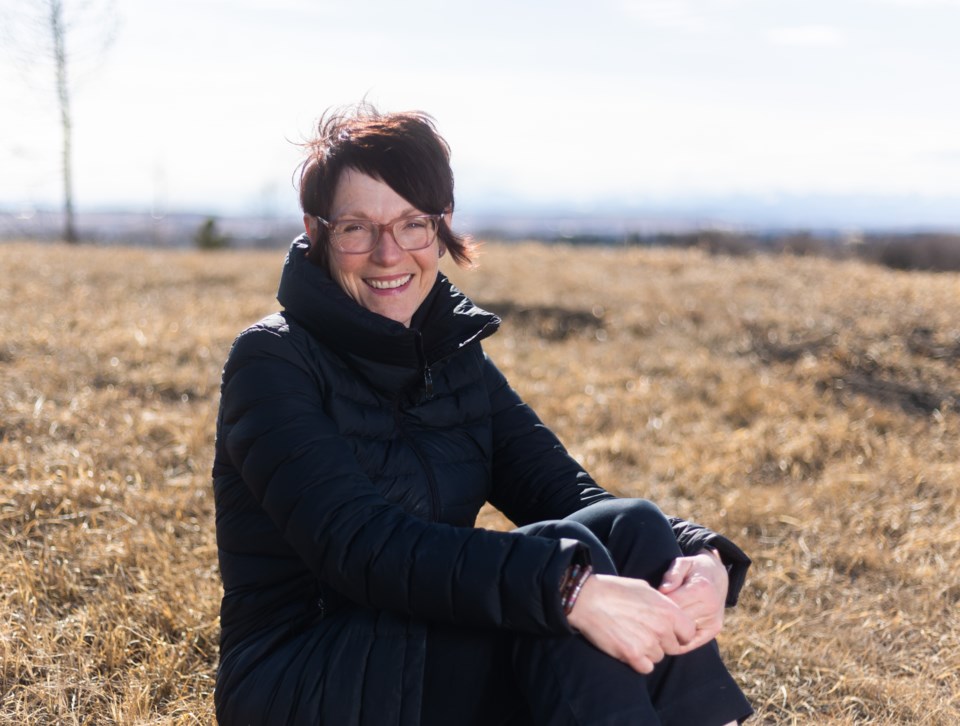 Dunwell has also made attempts to introduce fidget blankets, projectors, music and murals into facilities with some success.
The pandemic made operations challenging, as the organization was established with the intention of sending volunteers into facilities to build relationships which would eventually lead to a position of advocacy.
Without being able to enter homes for in-person visits, Dunwell got creative.
Volunteers began having regular phone-call visits with residents in facilities throughout the county.
Teresa Taylor, a teacher who has been volunteering with SCAS since the beginning, was one of those individuals.
"I've known Debbie for a long time and the work she does is always so valuable, so I knew this was something I could get behind," she said.
Taylor had to wait more than a year to meet her new friend in person, but she said that the newfound friendship has changed her life.
"He was so sweet, and he would comment that I was saving his life, which was interesting because I felt like he was giving so much more back to me," she said.
She said her senior was a professor previously, which gave him interesting insight on education, law and more.
"He was a real bright light for me," she said.
After having several visits outside for safety, Taylor said she has begun having dinner with her friend at the facility where he lives.
Volunteers, balance and accountability
Taylor's situation is bit different from those Dunwell has described, as she explained the individual she visits with lives in a semi-independent retirement facility and currently still has the ability to advocate for himself.
But, if it came down to it, Taylor said she would absolutely step up to advocate for him if it was necessary.
"It would be very hard to sit back and watch that stuff if I thought it was happening," she said.
They have chatted about smaller concerns, like how he feels about the facility's exercise program.
"I think sometimes they feel like they just have to [go along] with what's happening," Taylor said.
One of the hardest things for Taylor was the feeling expressed by residents that they were being "locked up" during the pandemic in a bid to keep them safe.
What's next
Dunwell said she is grateful for the support of the community thus far and hopes as the pandemic lags in the rearview mirror that more people will want to be involved in her push to improve senior care.
Education is also part of the process.
Dunwell said a peer support group has been created on Facebook for people to find community and share their experiences with having loved ones in care. The hope is this group may eventually move to regular gatherings.
"Let's educate as many people as we can about dementia and elder care and empower more people to speak up," she said. "And that's going to be the biggest way we bring about change."
The Okotoks Public Library has also been booked to host training sessions for professionals and family members about how to advocate for better care.
And while she is proud of the small victories, Dunwell said there is always work to be done.
"There's still a long ways to go," she said.
Taylor said volunteering with SCAS has brought her the beautiful gift of a new friendship and said the experience has been more than rewarding.
"I think you'll be surprised what it will bring to your life," she said.