Five years shy of its 100th anniversary, the Elks Community Hall continues to be an Okotoks landmark, a place where generation after generation has gathered for everything from harvest balls to wedding receptions to worship services.
There was some uncertainty, however, whether it would carry on as the town hub as its namesake service club, which also dates back 95 years, entertained a character-altering proposition for the historic structure earlier this year.
"We had an opportunity a couple of months ago," explains Okotoks Elks Club secretary Jayson Hughes. "A brewery approached us and said, 'Hey listen, we would love to lease the main hall from you to put in our own microbrewery.' They wanted that location because 58 Elizabeth Street is the best location in town."
Hughes says the club wasn't in good financial shape at the time, so members weighed the pros and cons of the proposal, which would have seen the microbrewery take the lion's share of the building at the corner of appropriately named Elk Avenue, leaving only a fraction for community use.
After righting the ship in terms of finances by eliminating a lot of its overhead, the club was no longer desperate for a lifeline, but that wasn't necessarily the deciding factor when members voted unanimously in October to reject the offer.
Instead, they couldn't bear the thought of converting a building that has meant so much to so many people into something other than the community focal point it's been for almost a century.
"We could make a pretty good clip every month by leasing it to the microbrewery, and maybe we could change it back after the lease expired, but that meant we were going to miss out on the weddings, the celebrations of life, the wrestling, the rock bands; we were going to miss out on all that and that's what brings us together," says Hughes.
"We are the town hub, we are the place people have been coming to since 1927. It hit us over the head pretty hard and made us aware. It came down to the fact we just knew how important it is to the community. If we did sell out to that brewery, what would it mean for the memories of all the people? Hearing about how our hall has joined people together over the years from all those special moments, we knew we had to keep the hall the way it is."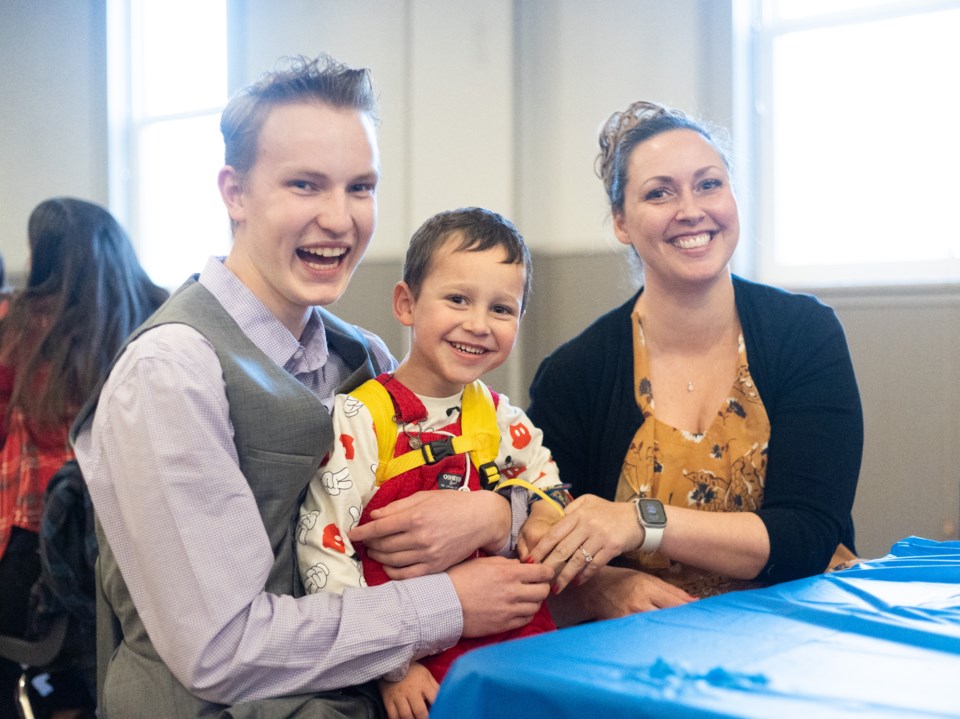 Saying the club made the right decision, Hughes adds members were not only worried about losing that connection to the past but had reservations about displacing regular tenants, everyone from Girl Guides and the 4-H Club to wrestling matches and a Sunday church group.
"This building, other than maybe the police or fire station, is probably this most important place in town. If we took that deal, it (the building) would look cool, but I think it would be more along the lines that we just lost a pretty awesome space that everybody can use whenever they want, they can rent it out whenever they want," he says.
With the future of the hall secure, a milestone on the horizon and their finances in better shape, the Elks are now hoping to bolster their ranks as well as the fortunes of three other service clubs — Legion, Lions and Kinsmen — that call Elks Community Hall home.
Hughes says all the clubs are struggling membership-wise with an ever-aging base, limiting the amount of good they can do in the community and beyond, a situation that can only be rectified by an injection of new blood.
"Our club is 48 strong but really there's a core group of about 10 that keep things going," he says. "It's the same with Lions, Kinsmen, Legion; it's the same guys that get things done. Without them, things wouldn't get done."
The raison d'etre for all service clubs is similar: raise money in order to plow it back into worthwhile causes. The Elks generate cash through the hall in a variety of ways, from rentals to hosting Monday night Bingo and Thursday night sports, where drinks are always a bargain at just $5, as well as through outside ventures such as casino nights, beer gardens, chili cook-off and more.
Undertaking these initiatives requires manpower, which can sometimes be in short supply or limit what projects the club is able to take on. Hughes says core members often volunteer two nights a week on top of special events, a situation that can lead to burnout if the workload isn't distributed among more bodies.
"What we want is to get some young blood in, some enthusiasm to help out, to facilitate different initiatives," Hughes says. "I see these dwindling numbers and I'm worried about the clubs."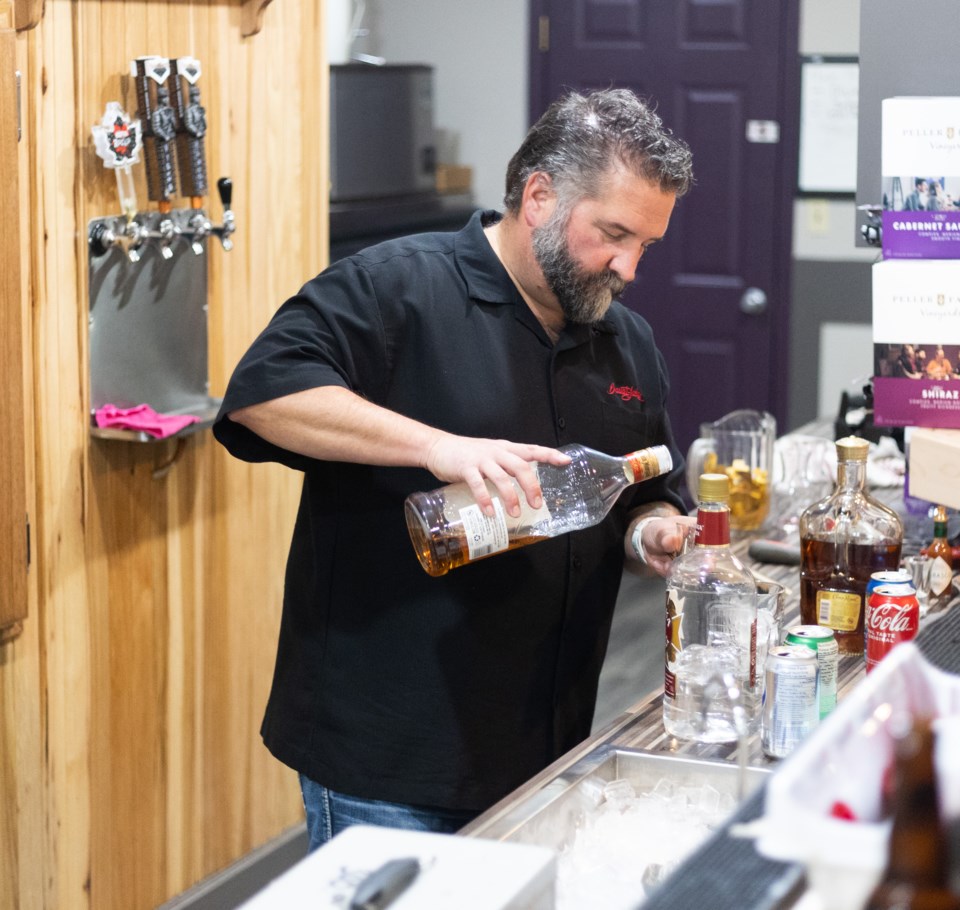 He's proud of what the Elks have been able to accomplish, pointing to the awarding of scholarships to local high school students and financial support for children impacted by recent house fires in Okotoks as two recent examples of charitable outreach.
The current challenge for the service club, which has found a niche in helping those with hearing loss and auditory issues, is to raise money for a service dog for Colin Brown, a four-year-old boy who suffers from a lengthy list of health conditions that require round-the-clock care.
The club has spearheaded a campaign to raise $25,000 by early next year, tasking Elks chapters elsewhere in the district and other organizations in the community to jump on board to help the youngster gain some independence through a service dog.
"What I'm hoping is that we're going to crush that $25,000 and go to $30,000 or $35,000, and if we have more, we'll assist this family in any way we can," says Hughes.
Colin's family tried training their own puppy to become a service dog, and although they saw some progress, it ultimately didn't work out, but recognize it's a necessary next step to improve the little boy's day-to-day life.
"We know a service dog for Colin isn't a want, it's a need for his best quality of life," says his mom, Krista Brown. "We've seen already with the short time with Jovie what even a partly trained dog could do for him. It was changing his life. (It was) helping him connect with people and his world, helping with his sensory processing, he was engaged more, he started to babble."
Hughes, who is passionate about helping those in the community where he grew up and has lived for decades, likes the fact that money raised by the club goes back to assist neighbours in need.
"Here's a prime example of how money is directly injected into this family to help this boy. I think if people knew that this is what we're doing, then a lot more people would say this is an awesome cause, put my name down for whatever you guys need (volunteer-wise)."
Hughes is hopeful now the club is on firmer footing that it can build its volunteer base, which would allow it to do more good in the community. He says people don't have to become members of the Elks Club in order to volunteer, adding that anyone 16 and up is welcome.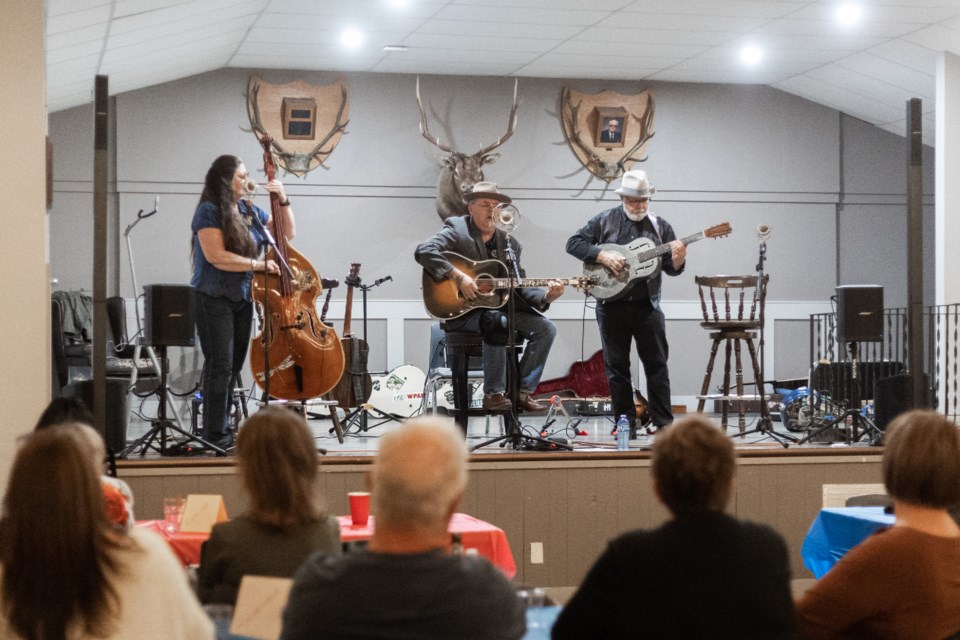 The club's secretary says manpower is needed to take part in special events as well as pitching in, which includes everything from bartending to clean up, to facilitate the ongoing activities at the hall.
"I want to let people know that it's not just some old stodgy group," he says. "The only chance we can keep doing this is by having new members, new volunteers."
Hughes knows even though service clubs have a rich history in these parts, they're facing an uncertain future without an infusion of new blood. As much as he worries about the clubs, he's equally concerned about those who turn to service organizations for support.
"When everything else is exhausted, when your government grants are exhausted, savings, this is where the local clubs come into play and it's really a last lifeline for some folks. It would be a real shame if they weren't around anymore."
Hughes is optimistic about the Elks' future and is already formulating plans for a centennial celebration, including reaching out to as many people as possible who have had a connection to the hall over the years.
"Okotoks still has that community feel, and part of that is because 58 Elizabeth Street is still there," he says. "And it's not just the building, it's what we do inside."