Bayanihan is a word in Filipino that means to help each other out. It is a combination of duty to one's town and to one's fellow man.
Bayanihan is the driving spirit behind Okotoks Fil-Can Society, a group of friends who consider themselves family.
Well, not consider themselves – they are family.
Another Filipino word, kapamilya, explains the concept. Kapamilya means family member but has come to mean anyone you consider family.
However, for Filipinos, family is often something you have to leave behind to help make their lives better.
Norayda Ramsay is the president of the Okotoks Fil-Can Society. She moved to Canada on her own more than 15 years ago, leaving her parents and siblings behind.
After coming to Canada, Ramsay married a non-Filipino and has a daughter, but she said it was important to her to keep in touch with her roots while living in another country.
Ramsay said many Filipinos who move abroad try to stay in touch with their culture.
"We want to at least, remember that much even though we're not in the Philippines," she said. "We still want to create the culture. Even though our kids grow up here. We want to show them this is how we played before the computer industry — outside, on the street. Even if it's raining we go out and play. There's no such thing as bad weather."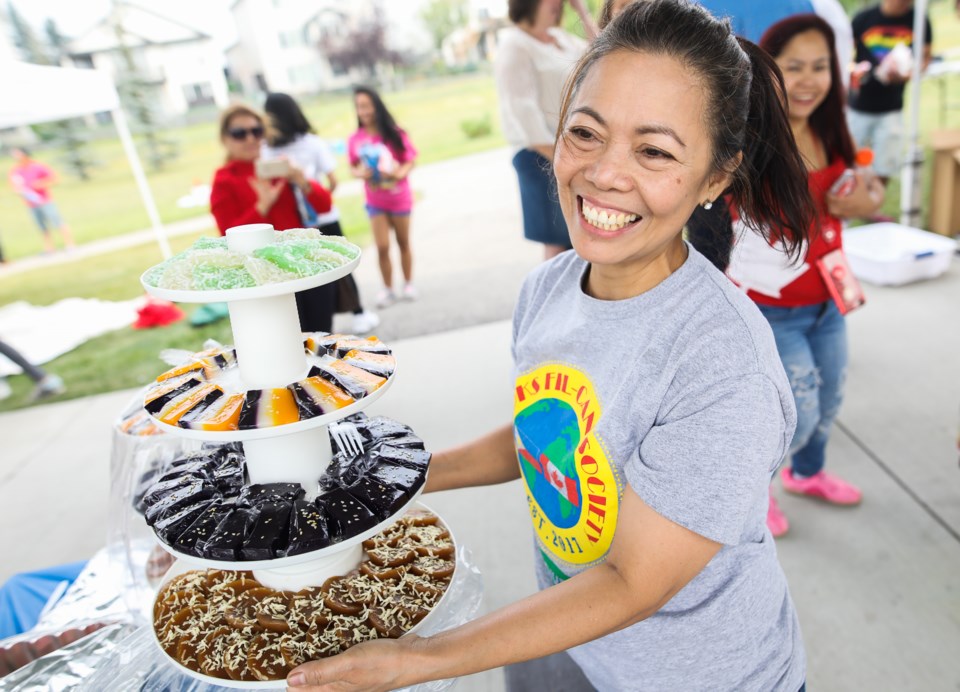 She said when you are a Filipino immigrant, you become dependent on your friends when your family lives thousands of kilometres away.
"So, for us, having this closeness, it's just like you have family," Ramsay said. "For me, I don't have my family here. So I depend on them on — my fellow Filipinos."
At last count two or three years ago, Ramsay said, there were almost 1,000 Filipinos in Okotoks. She said the flood in High River in 2013 caused some Filipinos to lose their homes so they moved to Okotoks.
Filipinos make up a high number of the migratory work force in the world and according to Alberta's 2016 census was one of the fastest-growing immigrant groups in Alberta.
She said bayanihan is a simple concept.
"Bayanihan in the Philippines is people helping each other," she explained.
Ramsay said when she moved to Okotoks in 2008, she saw a need for bayanihan and formed the Okotoks Fil-Can Society.
"It started out with making friends, you know its party, party, party and then it started there," she said.
Helping Ramsay are her kapamilya. There are 30 officers and 100 members in the Okotoks Fil-Can Society who help organize numerous events, fundraisers and community outreach.
Tim De Fiesta is an officer in the society and William Quiopa volunteers as the press relations officer.
They all agree that the mission of the Fil-Can Society is to help anyone who needs it.
The group's motto is unity in diversity. Since the COVID-19 pandemic hit, the group has been supporting people through grocery and food deliveries.
There continues to be a lot of need even almost two years later, said Ramsay.
Some people continue to be jobless, she said, but the need for them to support their family, whether they are here or abroad, is still there.
"Even for us Filipino, we have families in the Philippines, so even if we don't have to work here, we still we still need to send some money," she said.
During the pandemic, the Fil-Can Society has been delivering food donations to people in need around the Foothills and not all are Filipino.
She said their mandate is to serve everyone in the community.
"I'm pushing the Filipino community to be a part of the community," Ramsay said. "Not only the bystanders that we are known as — contract workers. We want to be a part of the community. This is our second home. I don't think we will go home to the Philippines. So, if you are part of the community, you can help the community. We're not only here to work, right?"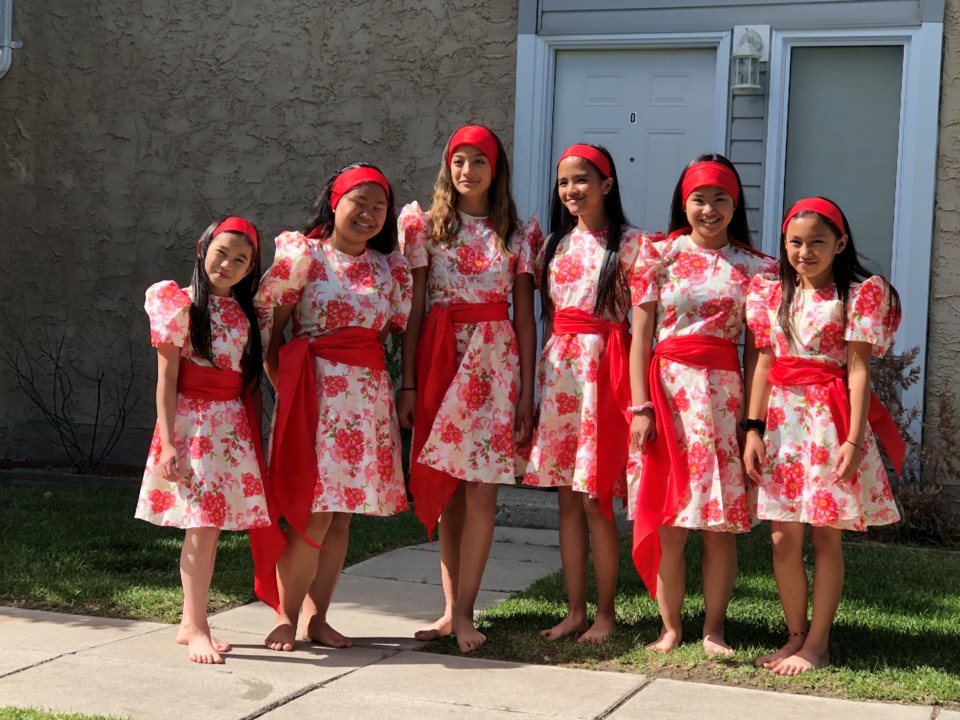 Volunteers have been involved with local events, such as the Okotoks Kite Festival, where they barbecued throughout the day.
De Fiesta said even though the Fil-Can Society hasn't been able to be as visible and involved during the pandemic, they want people to know they are still helping where they can.
"We are still here," said De Fiesta. "We have lots of plans going on for after COVID."
It hasn't been easy during the pandemic, as they have been unable to hold public fundraisers. They had been planning a karaoke fundraiser but have had to hold off. For now, they are relying on sponsors in and around the foothills.
They will also offer help and support for people who are having difficulty with immigration issues or who have had a parent pass away in the Philippines.
"If they are having problems with their papers or their PR (permanent residency) we connect them to the right person," Ramsay said. "Or if they have family in the Philippines in need, even if they are not members, we facilitate how to get help."
Pre-pandemic, the Fil-Can Society was involved in several community-planned events and events of their own making. The organization also runs a basketball league and pays for gym rentals. Teams only need to register and supply their own jerseys.
The group had traditional dancers perform in the Okotoks parade, they celebrated Filipino Independence Day with a car-and-flag parade and would hold an annual
Filipino Christmas party with Filipino food, singing, dancing and music.
De Fiesta and Quiopa said the Christmas party would have as many as 1,000 people, including many non-Filipinos.
"So, there are friends, friends of friends and co-workers," said Quiopa.
People are already asking about the Christmas party this year and said they are disappointed they have to tell people it has been cancelled for another year.
The Christmas party was also a fundraiser for a family in need.
Although they can't hold a fundraiser this year, Fil-Can is still available to help anyone who needs it, all they have to do is reach out.
"They know each other, so if they know William, they call him and he calls me and then we go," Ramsay said.
People can also reach out on the Fil-Can Facebook page and send them a note on messenger.