Ropin' and Ridin'
There is plenty of action at this weekend's Guy Weadick Days in High River.
The Guy Weadick Days rodeo, featuring the top athletes on the Canadian Professional Rodeo Association circuit goes Saturday at 2 p.m. and Sunday at 12:30 p.m.
Also the wagons are in High River. The World Professional Chuckwagon Association drivers race Friday and Saturday at 7 p.m. with Sunday's show going at 4 p.m.
There is a cabaret Friday night featuring Drew Gregory. Another cabaret goes Saturday with Okotoks' own Tanya Ryan performing with Blake Reid.
All the action is at the High River Agriculture Society grounds.
For more information go to highriverag.com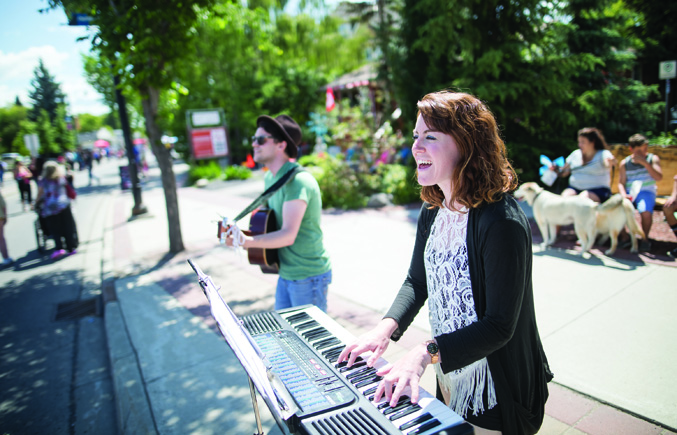 Music in the Air

The streets of downtown Okotoks will be bustling with entertainment at Saturday's BuskersFest.
Expect entertainment by musicians, magicians, dancers and even dogs, and don't forget to bring change to show your appreciation for their talents. Each act will have a chance to perform on the main plaza stage throughout the day.
Where: Downtown Okotoks
When: June 22 from 11 a.m. to 4 p.m.
Cultivation of Art
Are you a gardener who loves art? Well, a Black Diamond business has the event for you.
Vale's Greenhouse is hosting its annual Cultivation of Art Show and Sale featuring the work of dozens of artists in numerous genres, set amongst plants and flowers.
Where: Vale's Greenhouse, Black Diamond
When: June 21-23 from 9 a.m. to 5 p.m.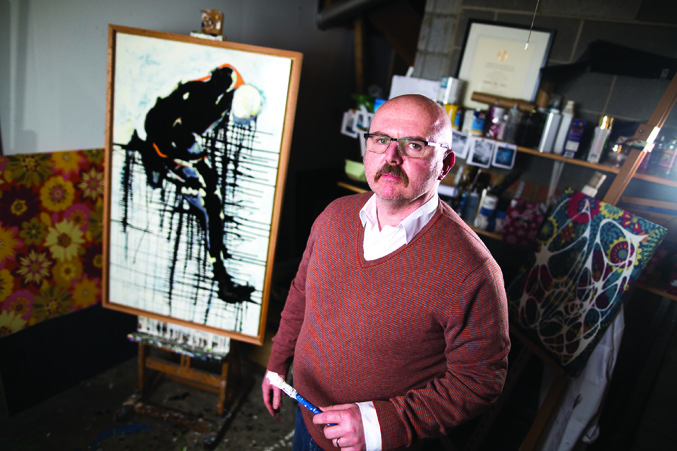 On the Horizon

Scope out the talent of 15 southern Alberta artists, including DeWinton's own Manny Blair, in an exhibition titled A Point on the Horizon.
The exhibition is a metaphor for the artistic practice that represents the ever-changing point that's always out of reach. It will remain on display until Aug. 4
Where: Leighton Art Centre
When: Ongoing
Blissful Music

Take in some Juno Award-winning talent this weekend by folk/pop duo Helen Astin and Paul Otten of Big Little Lions in downtown Okotoks. Expect a blissful marriage of new folk and sophisticated pop music.
Where: Tribal Connection Market, Okotoks
When: June 22 at 8 p.m.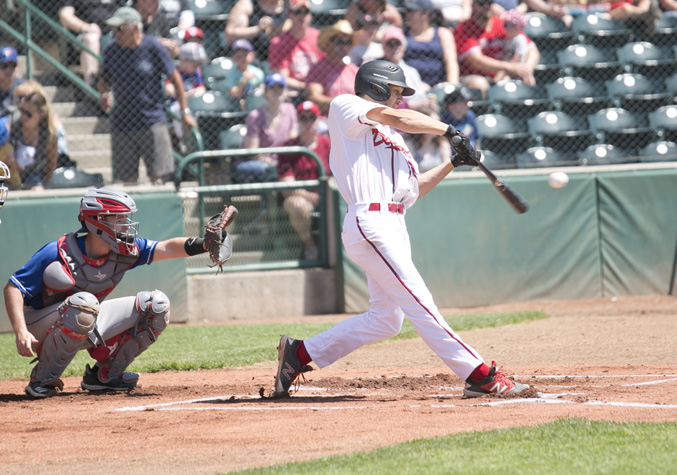 Dawgs feeling Bullish
The first-place Okotoks Dawgs (14-4) will look to remain perfect at Seaman Stadium with a two-game divisional set this weekend versus the Lethbridge Bulls.
Okotoks is home to Lethbridge on Saturday at 7:05 p.m. and the two Western foes renew their rivalries for a Sunday matinee at 2:05 p.m.
For more information go to dawgsbaseball.ca
Loads of Books

If you're looking to grow your supply of reading material, head over to the library for its annual book sale this weekend. You can buy 10 used books for $2 and three DVDs and CDs for $1. The sale runs during regular library hours until Sunday.
Where: Okotoks Public Library
When: This weekend